The Philip Michael Smythe Scholarship Foundation
Honoring Memories through education
The Philip Michael Smythe Scholarship Foundation, Inc. was established in 2012 in loving memory of our beloved friend, coach, teacher, uncle, husband, and brother, Mike Smythe.
​
Mike grew up in Marion, Virginia as a member of Christ Episcopal Church and later attended Ebenezer Lutheran Church. He graduated from Marion Senior High School in 1965 and attended Roanoke College where he was a member of Pi Kappa Phi. He then graduated from Emory and Henry College in 1969 and was employed by the Smyth County School System for 33 years. Mike spent his life teaching others on the basketball court, on the golf course, and in his classroom. He was a loyal friend to many.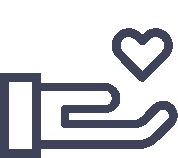 Interested in supporting us?
We are a 401c3 non-profit organization. Your donations will help us support the graduates of Marion Senior High School in pursuing their college education.